Lighting Tools
To Fit In Your Pocket
A great gel library, and a brilliant visualizing tool. Both are highly useful in theatre, film, and video lighting.
Reference tools and communication tools, always handy and always available.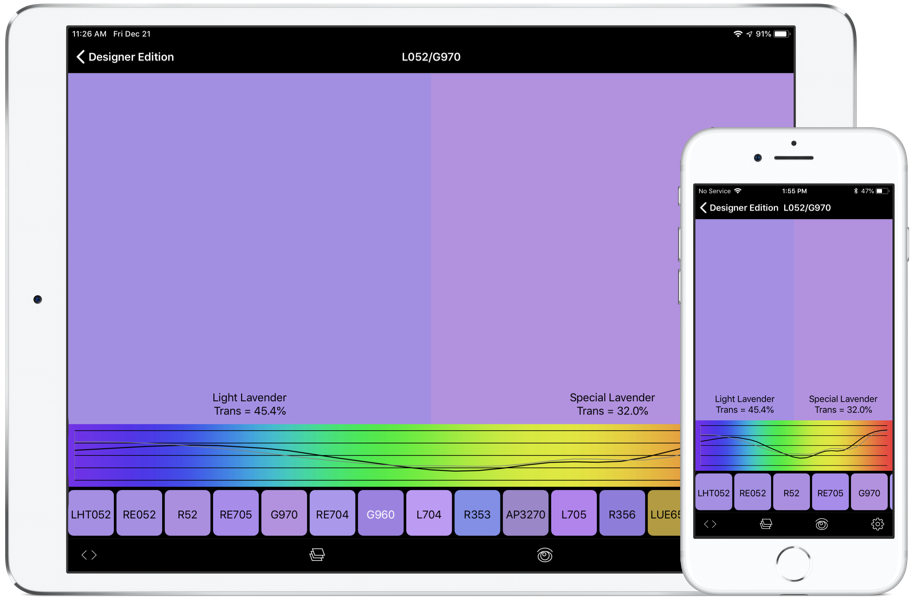 Gel Swatch Library gives you over 1,600 gels in your hand. And awesome new ways to find new colors.
Search, select, compare, and view your colors on the go. Communicate your vision with your colleagues. All the technical info you need and the notes on each color.
ShadowMagic is a great visualizer for students and professionals alike. Learn how light and shadow interact with color, light types and position.
Use 8 lights which can be profiles or fresnels focused on an actor or a backdrop. Choose 1 of 4 actors and position them anywhere on a 40' x 30' stage. More than 1600 colors are available to play with on each of the lights.